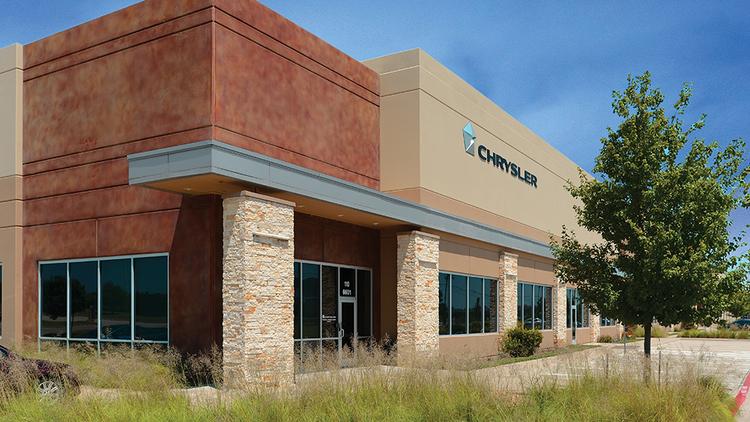 After nearly two years, Houston-based Hines and AEW Capital Management on behalf of a client has decided to part with a high-end, 52-acre industrial park near Dallas/Fort Worth International Airport and sell it to Los Angeles-based Colony Capital Inc. (NYSE: CLBY) for an undisclosed sum.
Hines and AEW Capital's client oversaw the expansion of the Irving industrial park, called Parc 114 Business Park, during its ownership tenure. The group planned to develop two speculative industrial buildings within Parc 114, but only one was completed at the time of the sell.
The seven-building industrial business park totals 568,272 square feet of space, which has been constructed at various times in the past six years. The industrial park is 97 percent leased to tenants, including Fiat Chrysler, Nissan, Schindler Elevator, Walgreen's, Children's Health, Nautilus Hyosung and many others.
HFF represented the sellers, a partnership between AEW Capital on behalf of its undisclosed client and Hines Interests. Colony Capital acquired the property through its Colony Industrial Fund.
Industrial construction in Dallas-Fort Worth has remained steady as companies, such as Amazon.com, Walmart and others expand their distribution operations in the region. The increased demand is caused by the job growth in the region, with an estimated 360 people moving into the region each day.
"We feel like at least through the end of the year, demand will keep up with supply," said Ann Huntington, a senior vice president from CBRE's Dallas industrial team, told the Dallas Business Journal in a previous interview. "I think we're going to still see strong absorption through the end of the year."
Presented by Dallas Business Journal