When MultiView was still young, Scott Bedford, chairman and CEO, met with the National Association of Church Business Administration.
Bedford was putting together their buyer's guide when he noticed a background check company listed as a header. Turns out every Sunday school teacher had to go through a background check, but there was only one company listed.
So Bedford reached out to the Association of Professional Background Screeners. He ended up putting approximately 200 of them in the buyer's guide. The association was happy because more companies joined the association. The background checkers were happy because they had a way to reach the churches.
"The only one upset was that one original background checking company," Bedford said. "Because also the price of background checking dropped."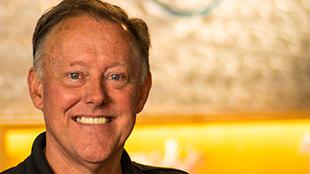 Now, Irving-based MultiView — a B2B digital marketing firm for associations and marketers — has 560 employees (450 in North Texas), offices in Toronto, Washington D.C. and Salt Lake City and recorded $115 million in 2015 revenue.
A recent organizational shift involved a new COO, Steve Fullbright, a new CMO, Todd Ebert, and new executive vice president of sales, Tom Benson after Bedford's business partner, Dan Maitland, retired and the old head of sales left.
To talk more about his business, Bedford sat down with the Dallas Business Journal.
What was the reasoning for organizational shifting?
It's in reaction to the marketplace as much as anything. When we first got started, it was dial up and the digital marketplace was in its infancy. It was a fairly simple process and there weren't many alternatives. As that has come along, as the digital marketplace has gotten more mature, as programmatic and pay-for-click and all the various ways people that present themselves, it's gotten very, very complicated.
How do you ensure you're well-versed in the language of all these different verticals? How can you be an 'expert' in so many different industries?
As we were growing, we didn't pre-organize ourselves by verticals. As we've grown, we've transitioned all of our sales force from generalist. One step we took is organizing folks by vertical. It's not a perfect match, but it's similar. So you start to pick up some of the vocabulary.
When we take on a project with an association, we invite them to come talk to us. They bring in their materials and their marketing person to tell us about their industry. They come in, we'll have our sales people and they'll bring in a Power Point presentation. While they are very different industries, in the B2B space there are certain things you want to know — who feeds into it, how does it feed in and what are the support industries around it.
Any plans to take the company public?
The landscape in the public markets is not nearly as much of a destination as it used to be. We're a Warburg Pincus portfolio company. We did a transaction with them in 2008. At some point, they'll be ready to do a transaction, whether it's going to a public market, or going through the strategic M&A market – which is probably the more feasible one there – or another private equity company, because it seems like the playbook for private equity is, certain ones claim different cycles of the growth.
Actually we were a small deal for Warburg because we were only about $12 million when they bought controlling interest in 2008. We've grown 8-10 times in size since they bought us. There's a lot of folks trying to figure out, 'How do I reach a B2B market?' So for someone to step into a company like ours, that already has all the relationships with the associations and the B2B marketing community, I think we'll probably be a pretty attractive asset.
Presented by Dallas Business Journal