Presented by Fults Commercial Real Estate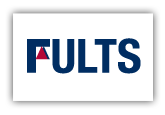 Fults Commercial Real Estate has been selected by Hurd Irving Property, LLC to provide marketing and leasing services for its newly acquired four-story office building located on 28.84 acres in the Las Colinas submarket at 1915 Hurd Drive. The building was constructed in 1996 and provides a broad infrastructure to service the needs of today's corporate user. Offering typical floor plates in excess of 100,000 RSF per floor, the building has a highly efficient and versatile design.
The new ownership is currently finalizing designs for a large scale renovation of the building and will begin improvements immediately upon completion of plans. Renovations will include: relocation and design of new entry and building lobby feature, dramatic exterior upgrades, replacement of air intake louvers and loading doors with energy efficient glass and glazing, conversion of building ground floor to a 24' clear span open office environment with extensive lighting, addition of mezzanine office with ornate staircase and abundant glass, and expansion of 11 acres of additional on-site parking to provide an overall 6 per 1000 ratio.
"We are very excited and privileged to have been entrusted with the marketing and leasing of this one-of-a-kind asset," said Bob Buell, cofounder and principal of Fults Commercial Real Estate. "There are very few full building opportunities in the market on the ground today that can accommodate a tenant requirement of this size and scope in one building. Add to this, ownership's commitment to immediately proceed with the renovation plan prior to having a tenant secured will further 1915 Hurd Drive's position as a highly desirable, cost effective, and high density real estate solution for corporate America."
Hurd Irving Property, LLC is a joint venture between a Dallas based partnership founded by Bryan J. Kaminski and W.A. Peavy and Mariner Real Estate Management, a real estate private equity firm based in Leawood, Kansas. "The building has an exceptionally efficient design for high density back office users in a campus setting and we are fortunate to offer this building for the first time ever to corporate users." said Bryan Kaminski. The Joint venture acquired the asset from Abbott Laboratories which had owned and occupied the building since 1996. Tom Strohbehn and Scot C Farber with Cushman & Wakefield of Texas, Inc., brokered the sale transaction. Mark West and Adam Herrin with HFF provided investment advisory services on behalf of Hurd Irving Property, LLC.
Mariner Real Estate Management (MREM) is a real estate private equity firm founded by Ryan and Terry Anderson in partnership with Mariner Holdings, LLC.   MREM has focused on opportunistic investments in the commercial real estate market. Since inception in 2008, MREM and its affiliates have purchased over $1.5 billion of real loans or assets in over 30 states, MREM has $760 million of assets under management. MREM owns a stake in Pillar Financial, an affiliate of Guggenheim Partners. Mariner Holdings is an independent financial services firm focused on wealth management and asset management. Mariner Holdings currently manages $35.7 billion. The company is based in Leawood, Kansas. www.mariner-re.com
Fults Commercial Real Estate provides an array of brokerage services, including Landlord Representation, Tenant Representation and Acquisition/Disposition Representation.  Fults Commercial is led by seasoned brokerage professionals with extensive experience in all commercial real estate transactions. The firm was founded in 2008 by Tracy Fults and Bob Buell and adheres to a set of core values based on the principle of hard work and attention to detail.  Fults Commercial provides "real time" market knowledge, enabling its clients to make intelligent and informed decisions related to their real estate need. For additional information, visit www.fults.com.