Presented by Dallas Business Journal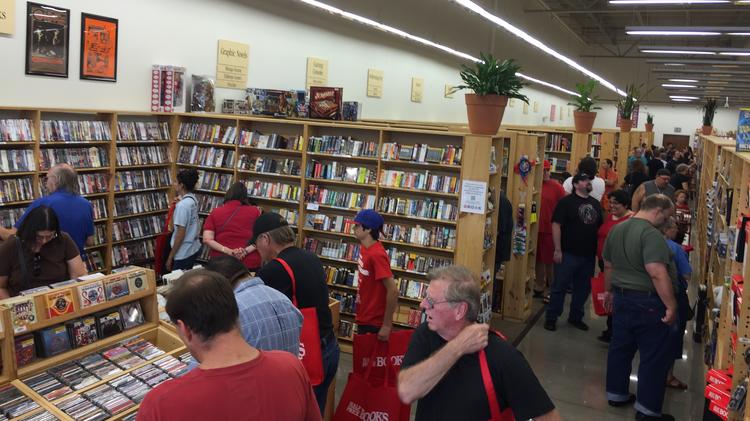 In a retail environment that has bankrupted some booksellers and caused others to scale back their operations, Half Price Books is opening stores across the country.
The advent of e-readers such as Amazon's Kindle and Barnes & Noble's Nook has caused a decline in the number of physical books purchased over the past several years, triggering a slump in the number of brick and mortar booksellers. To survive the trend, Half Price Books has streamlined its business model, cutting costs and diversifying its products.
Half Price's growth strategy revolves around finding low-cost spaces. The company describes itself as a "low-rent payer" and will let a lease expire at a location if the store is not profitable.
"We are national tenants and expect a lot from our landlords," said Kathy Doyle Thomas, Half Price's executive vice president and chief strategy officer. "We've closed some stores because they weren't profitable and our leases were up. The book market is tough."
It also differs from other booksellers in where it decides to build. Instead of opening stores in every large city, Half Price looks at markets around or outside of those cities to tap into underserved markets. In June, it opened the only book store in Irving.
"We open stores slowly, logically and methodically," Thomas said. "Customers really don't travel that far to go to retail stores, because they can get what they want online. We know we have to have stores in places where people want to go."
To further differentiate itself from other companies, including online retailers, Half Price also offers products and prices customers can't find in other places. Half Prices stores stock New York Times bestsellers at 20 percent off and other books at 50 percent off retail prices. Customers can also browse new and used records at a 20 percent discount.