Presented by Dallas Business Journal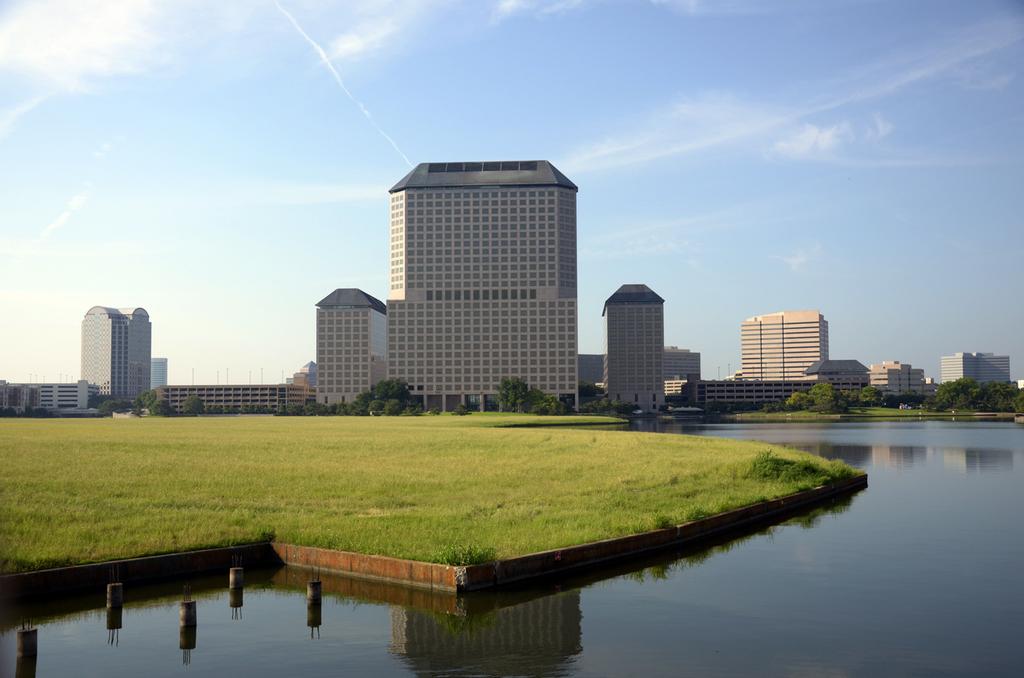 Williams Square from the northwest over the canal system.
The impact of the downturn of the oil and gas industry may impact the real estate considerations underway by Irving-based Pioneer Natural Resources Co. (NYSE: PXD), but either way, it seems the company has solid footing in its home city.
The company has taken on another floor within The Towers at Williams Square to accommodate its growing workforce as it closes its Denver office and brings in some key Colorado executives, according to real estate sources. Pioneer declined to comment on its real estate holdings.
Real estate sources say the oil and gas company has been weighing its real estate options for some time and has considered a 600,000-square-foot build-to-suit campus on Hidden Ridge Drive in Irving.
Either way — whether Pioneer is growing its office space in Williams Square (roughly 500,000 square feet) or building a new campus — the company is tied strongly to the city of Irving.
And Irving is grateful for the commitment as Pioneer continues grow, Joey Grisham, director of business recruitment at Greater Irving-Las Colinas Chamber of Commerce, told the Dallas Business Journal.
Pioneer is one of six Fortune 500 companies based in Irving. The city also has another two corporate tenants ranking on the Fortune 1000 list.
"This catches the attention of other big office tenants looking in Las Colinas," he told me. "There are a lot of office deals on the table right now. We have 12 to 13 projects looking right now in the market for over 100,000 square feet of office space."
Want to learn more about the company and its future in the North Texas region? Check out my colleague Nicholas Sakelaris' in-depth story on Pioneer's business.