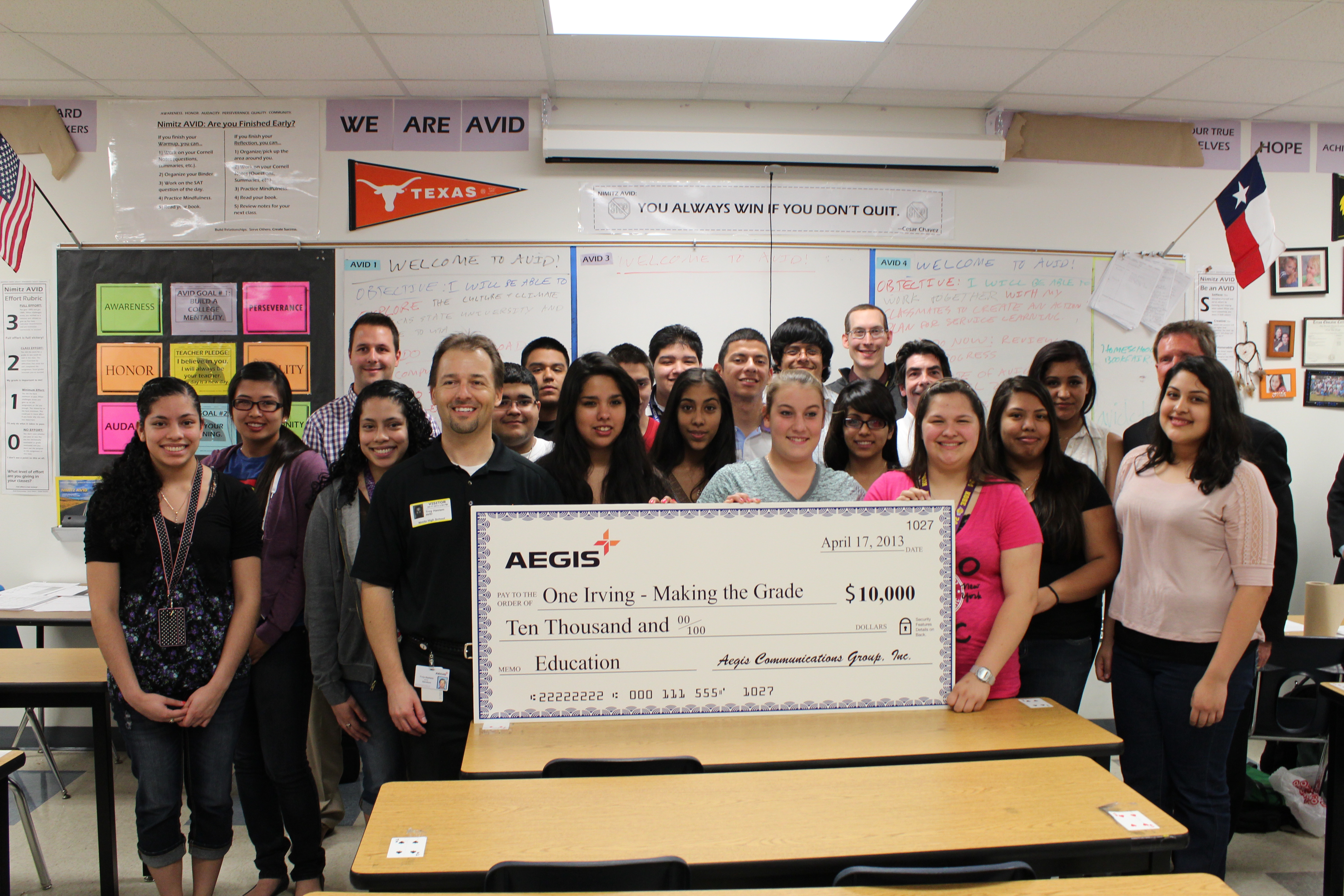 Aegis Limited, a leading outsourcing and technology services company and part of the $27 billion conglomerate Essar, announced today that it has made a donation to "One Irving – Making the Grade," an initiative of the Greater Irving-Las Colinas Chamber of Commerce Education Foundation. One Irving aims to provide strategic education programs and image campaign over the next five years for Irving, Texas.
"Aegis has deep roots in Irving and is a longstanding member of the Metroplex community," said Sandip Sen, Global CEO of Aegis. "Making an investment in our schools will provide benefits to the entire area for years to come. Providing better public education options will help all businesses in the area to recruit and retain top talent. We are honored to help contribute to Irving's long term economic development."
The donation will contribute to Advancement Via Individual Determination (AVID) courses at Irving Independent School District. AVID is a prestigious program with international credentials designed to propel students toward college or higher learning.
"The Chamber has been successful enlisting strong support for 'One Irving' because it is both strategic and focused on areas that impact businesses," said Chris Wallace, President & CEO of the Greater Irving-Las Colinas Chamber of Commerce. "We are proud to partner with leaders in the community like Aegis who are committed to the unlimited potential of our youth and advocating the importance of educating our future workforce."