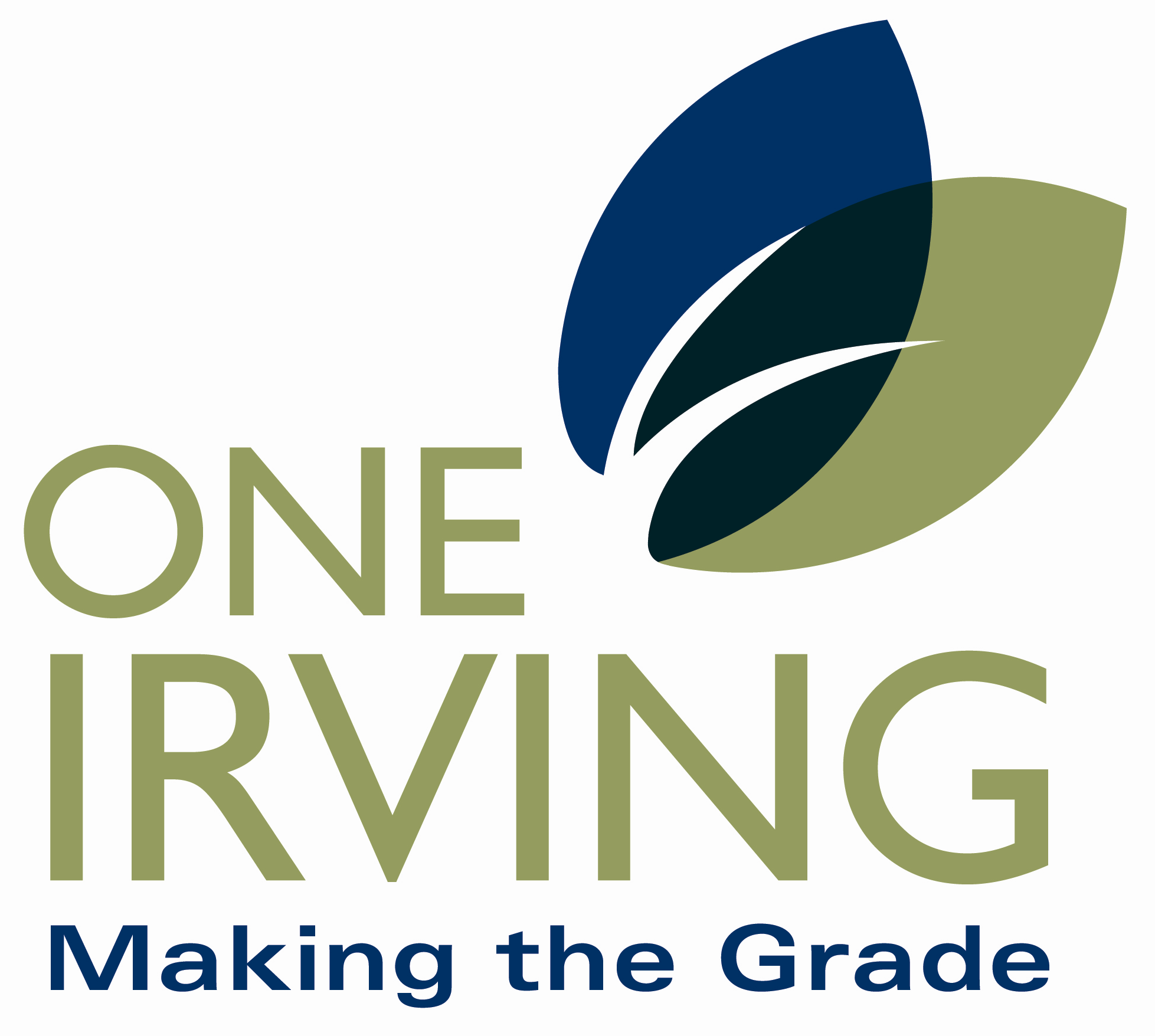 Business and civic leaders in Irving kicked off "One Irving –
Making the Grade" campaign, a five-year strategic initiative designed to
address issues that will impact Irving's future prosperity. The campaign is sponsored by the Greater
Irving-Las Colinas Chamber of Commerce.
The group's goal is to raise $3.1 million from the private sector
over the next five years to focus on education and public awareness in the
community. Specific goals are:
Educate

–Increase the
number of college-bound and post-secondary education students by improving
test scores in math and science

Motivate

–Introduce
students to career opportunities and link the need for academic excellence

Celebrate

–Promote
Irving's assets and academic achievements through an image and marketing
campaign
Serving as general co-chairs for the campaign are Sharon Asinelli,
Manager of Dallas Facilities for Exxon Mobil Corporation, and John Boyle,
Managing Partner at Boyle & Lowry, LLP.
"While Irving has prospered by being aggressive in recruiting and retaining corporate
investment, it struggles to become the residential community of choice for many,"
said Chris Wallace, President and CEO of the Greater Irving-Las Colinas
Chamber. "We want to improve the image
of our schools and the residential amenities we have here."
Business and professional leaders in Irving recognize the vital importance of education,
not only to the "quality of place" where their companies operate, but also to
the development of a critically needed educated workforce. A consistent,
well-funded initiative to strengthen and communicate the positive assets of
Irving and its three school districts will positively affect every company in
the area, according to Wallace.